Colorado Real Estate Broker Classes
Here is our current schedule of available classes. These can be filtered with the dropdowns below.
April 20, 2021
10:00 AM - 12:00 PM

Reverse Mortgage Loans
Instructor: Gabe Bodner
It is important to keep up with the current trends in real estate and finance, but it is just as important to learn how to use these tools to enrich your clients' experience when working with you. This course teaches the requirements and benefits of a reverse mortgage, what to expect and when one might be approriate for your clients. Upon completion of this course participants will understand how to properly explain to your clients how a reverse mortgage loan works as well as how to use one when purchasing a home.
Register today!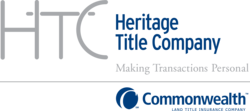 Credits: 2
Cost: $20.00
Login to Register
---
April 27, 2021
9:00 AM - 12:00 PM

The Residential Lease
Instructor: Rob Lynde
This class will take a close look at the residential property management lease. Not only the must have's and the should have's but clauses and inclusion that Rob has gathered from property managers around the state. Rob will go into detail why even clauses not enforceable in court might be a good thing to include in your residential lease. This interactive class, yes, even on Zoom will allow you to either make sure your lease is covering the vital parts of the lease plus setting tenant expectations or if it's possibly time to have your lease updated.

---
May 04, 2021
9:00 AM - 1:00 PM

2021 Annual Commission Update
Instructor: Keith Alba
Every year the Division of Real Estate releases the required Annual Commission Update (ACU) course with topics the Division believes are important for brokers to know. This is the required class every broker must take each year.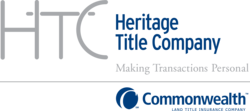 Credits: 4
Cost: $40.00
Login to Register
---
May 20, 2021
9:00 AM - 12:00 PM

Security Deposit Processes and Procedures
Instructor: Rob Lynde
Security Deposits are the largest area of contention between property managers and tenants. When it comes to returning security deposits, both landlords and tenants often find themselves unsure of how to proceed. The confusion likely stems from the fact that the regulations governing security deposits vary at the city, county and state level.
This class will cover the laws regarding security deposits and how to handle security deposit dispositions and complaints. The cirriculum will cover factors such as normal wear and tear as well as depreciation, and how the courts can view and rule on security deposit disputes. Lastly, the course will conclude by answering some common discrepancies landlords and tenants have about security deposits.

---
May 21, 2021
9:00 AM - 12:00 PM

Your Clients and Mortgage Forbearance
Instructor: Roxane Webster
Many homeowners applied for mortgage forbearances during the COVID-19 pandemic in an attempt to save their homes from foreclosure. Mortgage forbearances are now expected to have mixed results as to their effectiveness helping homeowners avoid foreclosure as homeowners must now find ways to pay them back. This class will give students a deeper understanding about mortgage forbearances, how they work, what there limitations are and how they potentially impact homeowners. By having this deeper understanding, brokers will be better equipped to advise homeowners of their options surrounding mortgage forbearances.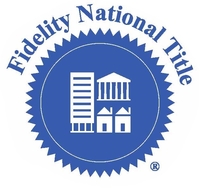 ---
June 24, 2021
9:00 AM - 12:00 PM

Manufactured Homes
Instructor: Amanda Potter
In a world of increasing home prices, manufactured homes have become an affordable housing choice for many people. However, manufactured homes are not real estate. As such, these transactions are very different and can be very confusing and high risk. In 2020, the Colorado Real Estate Commission's forms committee approved manufactured home forms for use by real estate brokers. This course is a detailed analysis of these forms that goes through all the contracts line-by-line and analyzes why manufactured homes can be such dangerous transactions. If you have any interest in listing or selling a manufactured home, or are supervising those transactions, this class is a MUST.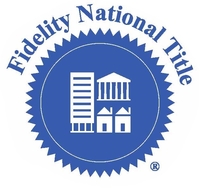 ---