Our Continuing Education Instructors
Damian Cox, Esq.
Damian Cox has practiced in the real estate industry for over twenty years, initially as a real estate broker for seven years, and then as an attorney. He has served on multiple Real Estate Commission committees and task forces (including the forms and education committees), worked closely with the Attorney General's office and CAR drafting legislation, and currently serves as the CAR liaison to the Real Estate Section Council for the Colorado BAR. He represents more than thirty real estate brokerage firms consisting of more than 3,000 real estate brokers across Colorado. Damian teaches a wide range of classes on subjects affecting real estate brokers and has served as a guest lecturer at DU Law School. A native of Castle Rock, Colorado, he is a graduate of the University of Colorado-Boulder and received his Juris Doctorate from the University of Denver. When he is not practicing real-estate law Damian can be found raising a family as a loving husband to his beautiful wife Jill and a doting father to his new son Brady.
Keith Alba
Keith's passion is teaching and training Real Estate agents to reach their best potential in providing quality service to the home buyer or seller.
Keith was raised in a Real Estate family and continued the tradition by building homes for some of the top builders. In 2001, he became a Loan Officer where he consulted real estate agents on the lending process, lending guidelines and marketing strategies. In 2003, Keith chose to leave the Mortgage business and came to Keller Williams as the Regional Director for Colorado. For 8 years, Keith identified potential franchisees and trained them on the systems and models of KW. In 2012, he decided it was time for a change and became a Partner and Team Lead for My Home Team Denver. MHT is a Mega Team closing over 100 transactions annually.
Keith has been honored by the Denver Business Journal, naming him a top producing agent in the Denver Metro Area. He is an investor in a KW Market Center and property management company. He has served on task forces for the Colorado Division of Real Estate and Colorado Association of Realtors® In addition to these commitments, Keith is currently the Employing Broker for the brokerage firm overseeing, training and supervising over 170 agents.
Keith is a native to the Colorado area and refers to it as nothing less than home! He and his wife Amy have been married for 17 years. If you don't find him partaking in all that the Denver area has to offer, you will most likely find him knee deep in a river fly fishing!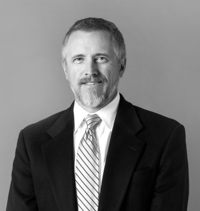 Scott A. Clark, Esq.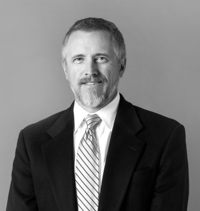 Scott Clark is an expert on a wide range of environmental and natural resources issues, including CERCLA, RCRA, Clean Water Act, Clean Air Act, NEPA and ESA matters, Brownfields, remediation, hazardous waste, real estate transactions, litigation, permitting, petroleum storage tanks, regulatory compliance, enforcement proceedings and regulatory rule making proceedings. His experience also includes water rights, real estate, mineral leasing and land use proceedings.
Scott is a frequent speaker at seminars and workshops on environmental liability, environmental issues in real estate transactions and water rights and has been an adjunct professor of environmental law at the Colorado School of Mines. He also is a contributing author to the treatise Environmental Regulation of Colorado Real Property, published by Continuing Legal Education in Colorado, Inc.. Scott devotes time to several professional and charitable organizations, including the Environmental Law Section of the Colorado Bar Association, of which he has served as the chair, Colorado Environmental Management Society, for which he has served as president, the Colorado Brownfields Foundation, for which he has served on the Board of Directors, and Habitat for Humanity of Metro Denver, for which he has served as President.
Scott holds a B.A. from DePauw University and he received his J.D. from the University of Denver College of Law. He is admitted to practice in the Colorado Supreme Court, the Tenth Circuit Court of Appeals and the United States District Court for the District of Colorado. He also is a member of the American, Colorado and Denver Bar Associations.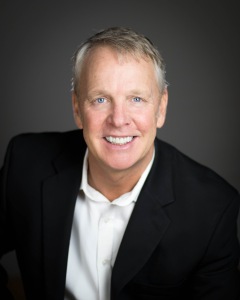 Tony Greer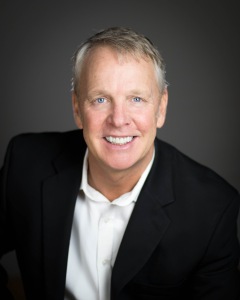 Tony is currently the operating pincipal and managing broker at Keller Williams Performance Realty. He has operated the brokerage since 2011 and supervises over 120 real estate brokers in residential, vacant land, commercial, and REO sales.
Tony has been a licensed Colorado Real Estate Broker since 2001 receiving his Colorado GRI from the Van-Ed Real Estate School. Additionally, Tony is a certified home rescure expert, distressed property expert, and new home specialist.
His training experience includes franchise-specific classes such as Ignite, 36-12-3, Buyer Mastery, Seller Mastery, Your Business is Your Database, and Business Planning Clinic, and he has taught CREC Real Estate Licensing and Continuing Education classes for three years through an affiliation with Van Education Center.
Fun fact: Tony is a former three-term Mayor of Canon City, Colorado.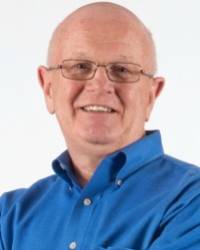 Randy Hay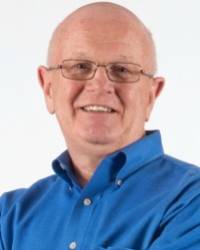 Randy has mentored, trained and supervised groups of realtors within offices ranging from 100 – 500 licensed agents, making sure they remain in compliance with Colorado Real Estate Commission rules. Randy's courses are pertinent to responsibilities of real estate licensees. Examples include proper utilization of the Colorado Real Estate Commission approved forms, responsibilities to clients/customers, proper handling of paperwork from initial contact through closing, monitoring dates and deadlines to ensure the terms of the contract had been met, utilization of technology including specialized software programs and the Multiple Listing Service (Matrix), and interaction with individuals involved in transactions, other realtors, lenders, inspectors, processors and closers.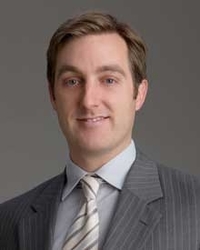 Jordan May, Esq.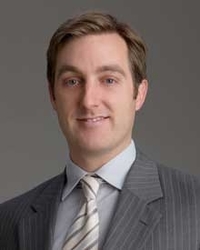 Jordan is a licensed Colorado attorney currently practicing law at Frascona, Joiner, Goodman and Greenstein, P.C. He specializes in land use and business permitting process which includes planning, zoning, subdivision, environmental impact, vested property rights, building permit disputes, transportation issues and water issues. He is a member of both the Colorado and Boulder County Bar Associations.
In addition to his practice Jordan is a regular speaker and instructor for Colorado state approved continuing education requirements for Colorado real estate brokers instructing on areas of license law compliance, risk mitigation, and proper form utilization.
Currently Jordan is a board member on the City of Longmont Board of Adjustment.
James M. Meseck, Esq.
Jim is a practicing attornery focusing on litigation for the law firm White and Steele. He represents insurance companies as well as defends insured and self-insured parties who have been sued by third parties. Much of his practice focuses on defending real estate brokers, appraisers and mortgage brokers in civil actions as well as administrative licensing disputes. He has also represented clients in a wide variety of liability claims and declaratory judgment actions, including cases involving trucking and motor vehicle accidents, premises liability, food related injuries, contract disputes, employment disputes, actions based on Section 1983, real estate matters, professional liability, professional licensing and disciplinary matters, wrongful death, and traumatic brain injury. Jim often lectures on these topics.
Jim holds a B.A. from the University of Iowa, and he received his J.D from the University of Wyoming College of Law. He is barred to practice law in both Colorado and Wyoming. In 2010, Jim was recognized by Colorado Super Lawyer Magazine as a Rising Star.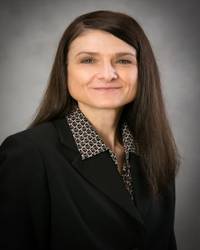 Amy Mowry, Esq.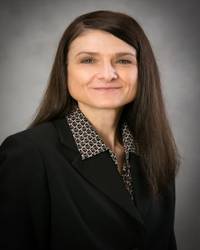 Amy is the owner and managing attorney at Mowry Law LLC, specializing in real property and natural resources matters. She is a licensed attorney in Colorado, Wyoming, North Dakota, Montana and Utah. With her deep industry background and knowledge in oil and gas, natural resources and real property law, Amy's primary focus is on real property ownership issues, oil and gas title examination and natural resources and energy development matters.
Amy received her J.D. from the Univerity of Wyoming College of Law. She also holds an ED. M from Harvard, a M.A. from the University of Wyoming and a B.A. from the Univesity of Pennsylvania.
Fun fact: Amy was an English teacher in the United States Peace Corps.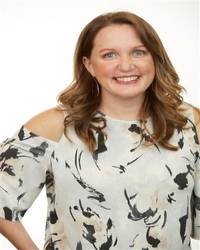 Amanda Potter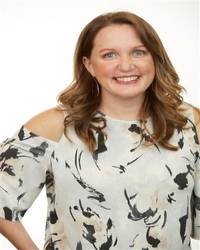 Amanda is a 5th generation native, born and raised in Grand Junction, Colorado. She is a veteran of the US Army as a Military Police/Corrections Office, and wsa stationed at Fort Carson, CO. She is married with two children and looks for ways she can help people and make a difference in their life. She enjoys lifelong learning and constantly seeks out ways to continue increasing her knowledge. She is trained in EMDR Therapy, holds certifications from The Association for Integrative Psychology in Nuero Linguistic Programing (NLP), Mental Emotional Release MER®, and Hypnotherapy.
Since 2001 Amanda has worked as a broker largely focusing on selling homes her husband's company builds. She has worked as the Responsible Broker, overseeing 150+ agents, for Keller Williams Colorado West Realty, since December of 2017, also operating as the CEO for 3 years.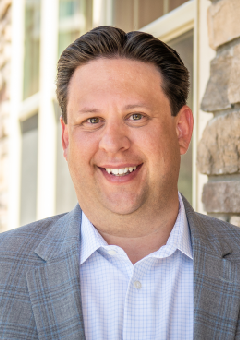 Scott Sammons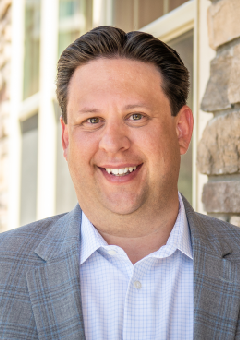 Scott is the co-owner and employing broker of Spaces Real Estate in Boulder, Colorado. In addition to serving real estate clients since 2004, Scott is a past president of the board of the Boulder Area Realtor® Association, a current director on the board of the Colorado Realtor® Association, and regularly serves on task forces with the Colorado Division of Real Estate. One of Scott's passions is the continual improvement of the real estate brokerage community through education. He enjoys teaching a wide variety of topics including pre-licensing content, annual updates, contracts, and ethics and holds a certification as a facilitator for Fierce Conversations™.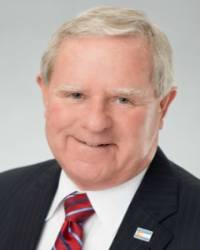 Ray Sherman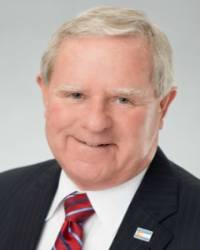 Ray started his real estate career in 1979 and has been a manager/trainer/coach since 1983 when he opened his first office. He has been a broker for Century 21, Moore and Company, Coldwell Banker Van Schaack, Keller Williams, Equity Colorado and now eXp reality. Ray has managed offices as large as 550 agents, and his KW office was the number one office in Colorado in 2006. Ray is an excellent trainer and was selected as the Colorado Association of Realtors, Educator of the Year in 2007. He was the Realtor of the Year for SMDRA in 2017. Ray currently teaches the Colorado Real Estate Commission update class, plus Ethics and GRI classes for various Realtor Associations. He also serves as a mediator for the South Metro Denver Realtor Association.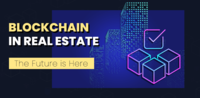 Whitney Sweet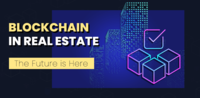 Whitney is a residential real estate agent with more than 15 years of industry experience. Whitney is currently an Employing Broker and Real Estate Sales agency with Keller Williams Integrity. With her strong real estate sales expertise she has closed over 150 transactions since 2013. Her passion is accomplishing her client's goals in an educational, endearing and nurturing way.
In additional to real estate sales, Whitney is productivity coach and teaches real estate coaching, both transactional and business development, for new and experienced agents and brokerages. She teaches and training on Colorado real estate contracts and practices as well.
Whitney received he Colorado Real Estate License in 2001 and she holds an Employing Broker's License since 2016.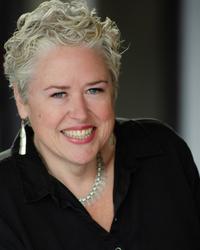 Roxane Webster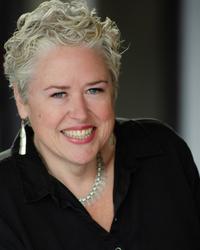 Born and raised in the Detroit area Roxane attended Eastern Michigan University, studying music. After university, she spent 10 years working in the non-profit world which took her all over the country, and showed her how much she loves working with people.
Roxane came to Denver in the 90's and happily landed in Real Estate as a career. With a good mind for organization and a sincere concern for people, Roxane seeks to improve her little corner of the world through a dedication to excellence and a wealth of experience. Roxane has deep roots in education. She has spent years teaching real estate licensure and is a Professional Real Estate Coach. She teaches all over the country and is nationally recognized as an expert in the distressed real estate market. Roxane is married and has two great step-kids. She and her husband are both musicians playing in a popular local band called the Sweet Spot Trio.