Colorado Real Estate Broker Classes
Here is our current schedule of available classes. These can be filtered with the dropdowns below.
February 11, 2021
at 9:00 am to 12:00 pm

Contract to Buy and Sell – Advanced
Instructor: Damian Cox, Esq.
Buying or selling real estate in Colorado can be complex. While the Colorado Contract to Buy and Sell is robust with provisions for almost all circumstances, there are several provisions that are complicated and confusing. This course builds on the Contract to Buy and Sell - Line by Line class by taking a deeper dive into some of the more complicated and confusing provisions that brokers need to know.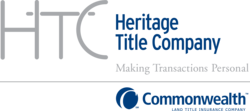 Credits: 3
Cost: $30.00
Login to Register
---