Colorado Real Estate Broker Classes
Here is our current schedule of available classes. These can be filtered with the dropdowns below.
December 15, 2020
at 9:00 am to 12:00 pm

Manufactured Homes
Instructor: Damian Cox, Esq.
In a world of increasing home prices, manufactured homes have become an affordable housing choice for many people. However, manufactured homes are not real estate. As such, these transctions are very different and can be very confusing and high risk. In 2020, the Colorado Real Estate Commission's forms committee approved manfuactured home forms for use by real estate brokers. This course is a detailed analysis of these forms including an anaylyisis as to why manufactured homes can be such dangerous trasnactions. If you have any interest in listing or selling a manufactured home, this class is a MUST.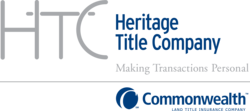 Credits: 3
Cost: $30.00
Login to Register
---